Raise money for us when you make purchases on line at no extra cost to you…
easyfundraising is an online shopping directory with over 2000 participating stores including Amazon, Argos, John Lewis, and Apple. Just use the links on the easyfundraising site whenever you shop online and, at no extra cost to you, Drake Music Scotland will receive a free donation of up to 15% from every purchase you make.
It's completely FREE to register and you won't pay a penny more for your shopping when you use the easyfundraising site. In fact you can even SAVE MONEY as many retailers offer discounts, special offers and even 'e-vouchers' exclusive to easyfundraising.  If you shop online anyway then why not raise valuable extra funds for us by using this fantastic scheme. All you need to do is visit http://www.easyfundraising.org.uk/causes/drakemusicscotland/ and when you register, select Drake Music Scotland as the organisation you wish to support.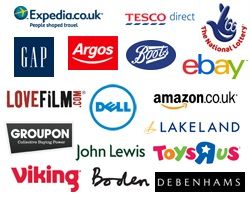 Are you one of the millions of people that use a search engine every day? Switch your searching to easysearch and raise money!
Every time you search the web using http://drakemusicscotland.easysearch.org.uk instead of Google or any other search engine, half a penny is raised for Drake Music Scotland.  Search just 15 times a day and you can raise around £25 a year.
See what people are saying about easysearch:
"easysearch is a great idea and just as good as Google for the results! I've recommended it to my friends and I think this site is the best around as it does something for people. Well done!"
"What a fantastic idea! I was using Google anyway but this way I get to raise money for my good cause every time I search…brilliant! I've made easysearch my homepage!"
So the next time you need to find something online, please use http://drakemusicscotland.easysearch.org.uk and raise money for Drake Music Scotland with every search you make.